If you live in the Northern Nevada area you know how harsh and erratic our winters can be. One day it's 60 degrees outside then all of a sudden it's a blizzard with a layer of snow on the ground. Our snow removal services can offer you the peace of mind to know that your property is safe from the dangers of snow and ice.
The Tahoe area has an average snowfall of about 215 inches (almost 18 feet), and down in the valley, Reno averages about 22 inches of snow. This means there's nearly a 6 month period where the Northern Nevada and Tahoe areas are extremely susceptible to snow damage. 
Our Snow Removal Services
Battle Born Tree Service, LLC. provides ice and snow removal services so that you can travel with ease in Reno and Carson City. We strive to offer complete services to ensure the safety of our community and provide our customers with the proper knowledge you need to care for your property.
We provide complete Reno snow removal services such as snow plowing, hauling, shoveling, maintenance as well as clearing sidewalks and driveways, salting, and removing ice. Our professionals are equipped with state of the art commercial grade snow plows, pushers, front-end loaders, and skid steers.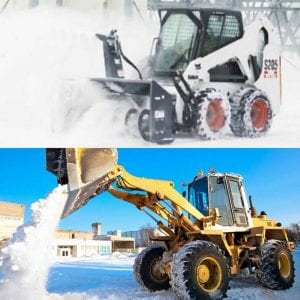 Battle Born Tree Service, LLC. is available twenty-four hours a day to assist you in relocating and removing snow from your property whether you are located in the Reno or Lake Tahoe areas.
We provide snow removal services to both residential and commercial areas such as corporate offices, shopping centers, medical facilities, retail stores, and industrial properties. Our experienced team is available around the clock to assist you with all your winter service needs. Battle Born Tree Service, LLC. employs seasoned staff members equipped with the right tools, materials and equipment for snow and ice removal.
Battle Born Tree Service Professionals
Available throughout the entire snow season, our snow removal services are competitive and reliable. We offer a custom flat rate to ongoing customers as well as hand shoveling services as needed. When you work with our professionals at Battle Born Tree Service, you are getting more than just a service. We pride ourselves in creating lifelong relationships and meeting the needs of each and every one of our customers with exceptional service. Give us a call today to find out more about our services, or to plan your snow removal schedule!